The Climbing Works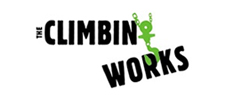 The Climbing Works is a bouldering centre spread over two buildings that provides climbing opportunities for young and old, beginner to elite, in a World class facility.
The Climbing Works opened in 2006 and was the World's largest bouldering centre for many years (it still is one of the largest in the World). It is a World-renowned bouldering centre of international significance and is the first UK bouldering centre to be awarded a National Performance Centre status by the BMC.
The Climbing Works prides itself on being the World's best bouldering centre and in providing a facility that caters for:
- Children taking their first climbing steps (read more about The Mini-Works here)
- Teenagers and adults exploring a new lifestyle sport
- Experienced climbers looking to enjoy climbing in a friendly environment with their friends, family and other climbers
- Elite climbers looking advance in the sport and test themselves on world class climbing problems.
---
Offers & Promotions
There are currently no offers or promotions for The Climbing Works
Find More Offers & Promotions