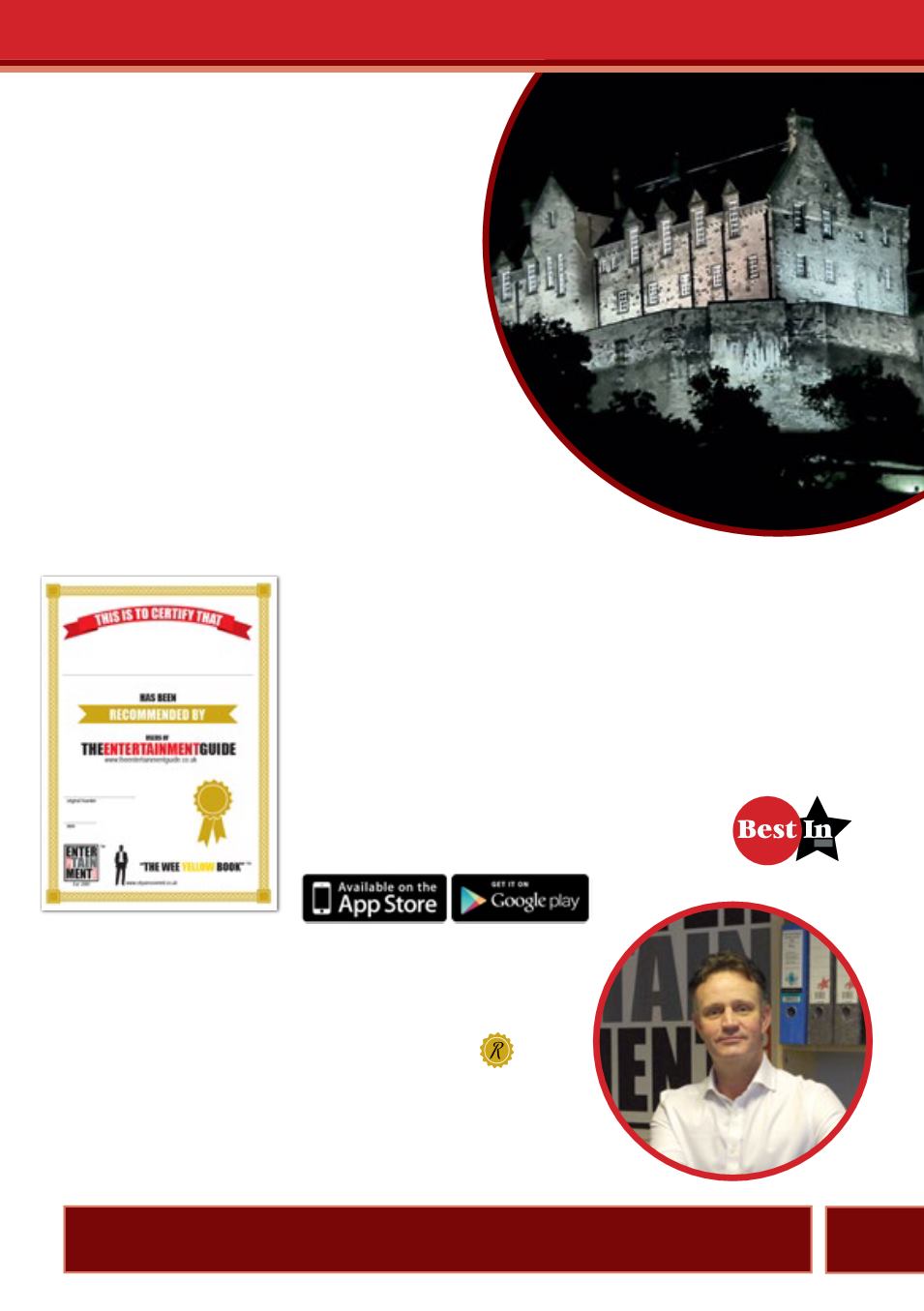 Some of Edinburgh's best attractions call for
leaving the centre behind and making for the
beach at Portobello, a country house hotel near
Livingston or a paintball centre in the middle
of nowhere. The Old Town is beautiful, but
there's enchantment to be found elsewhere and
contentment to be found on all four points of
the compass. As always, The Entertainment
Guide is here to point you in the right direction.
Program the GPS, take a drive and be sure to
keep the guide by your side.
Whether you're visiting Edinburgh for business,
pleasure or a little bit of both, keep this publication close
at hand. The Entertainment Guide contains everything you
need to turn a pleasant stay into an unforgettable one.
Edinburgh 2020/21
11
Since the brand launch in 2000, visitors to our national website have
requested recognition for the best venues throughout Great Britain
and Ireland. Obviously this is very difficult with a wide range of top
establishments which feature within the guides. What I decided to do
was acknowledge these requests by the general public by awarding a
Certificate of Excellence, which over the years now adorn the walls
and receptions of many businesses.
We have also embraced the digital age with our new Bestin APP
to make our featured businesses even more accessible.
FREE to download now on Apple and Google.
Remember...this is the original Entertainment Guide...
Look out for 'Reader Recommended' Listings.
APP